Contact Colin the Coastguard and Rocky
Colin and Rocky hope you had fun exploring their website, reading about their adventures and enjoying all the free activities!
If you liked Colin and Rocky's website please tell your friends.
The Colin the Coastguard series of seaside adventures is available via 'Colin's Shop' in Paperback Picture Book or animated iBook.
Please contact us if you have any difficulty in obtaining any of the stories.
If you have any comments or observations, you can contact Colin and Rocky by Email, Facebook or Twitter: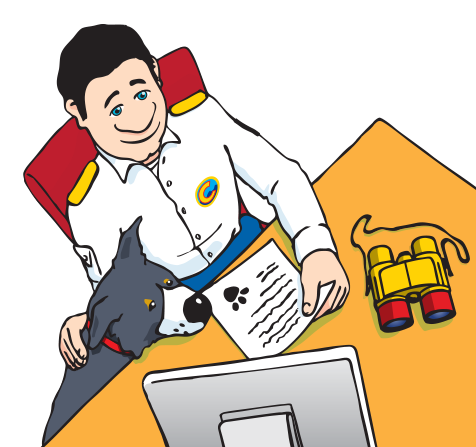 Email Colin the Coastguard:
Colin will reply but asks you please to be patient as he and Rocky might be out on another adventure!